Uus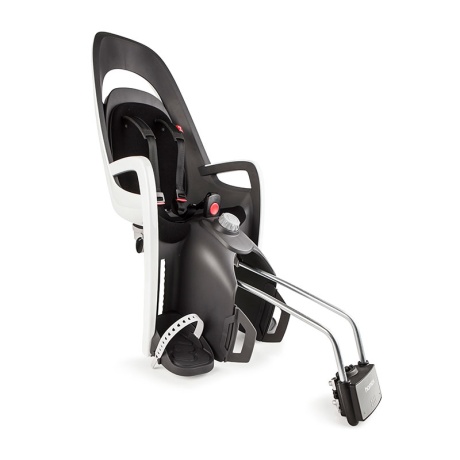 Zoom
Hamax Caress children's wheelchair, lockable
SKU:
HAM553001
Brand:
Hamax
Delivery time:
2-5 päeva
Price:
165,00 €
Kuumakse alates:
14,10 €
Hamax Caress children's wheelchair
Video
The Hamax Caress children's wheelchair is Hamax's top model, the chair can be adjusted with one hand, which allows you to keep the wheel balanced with the other hand.
Features:
• Suitable for children from 9 months of age up to a maximum body weight of 22 kg.
• 20 degree reclining backrest.
• Attaches to the frame. Suitable for bicycles with a frame diameter of 28-40mm.
• The adjustable backrest position prevents the head of the child wearing the helmet from being pushed forward.
• Adjustable footrests.
• Integrated padding.
• Easy to fasten with a few screws, "click" sounds when locked and a green mark appears when fastened correctly.
• Key-locking mounting bracket.
• Reflectors on the back of the chair.
• Releasable from the frame with light movement.